K'Hub Station A Nancy
08:00 - 22:00
Artem library
8.30 - 21.00
K'Hub Berlin
08:00 - 19:30
K'Hub Paris
09:00 - 17:00
Item request has been placed!
×
Item request cannot be made.
×

Processing Request
Bloomberg Terminal brings together real-time data on every market, breaking news, in-depth research, powerful analytics, communications tools and world-class execution capabilities — in one fully integrated solution.
Awareness, context and analysis make Bloomberg the primary source for those who need to know what's happening now and what might happen next. The Bloomberg Terminal delivers unparalleled coverage of markets and securities with information across asset classes — from fixed income to equities, to foreign exchange, commodities and derivatives — integrated in one place and delivered in real time to your desktop.
Access on-campus only : Trading room in Nancy (room 032), Paris and K'Hub Berlin.
How to create a Bloomberg login
Bloomberg requires that you create your own login and password
Login to a Bloomberg computer with your usual MyICN login
On the desktop, click on the Bloomberg icon.
Once Bloomberg is running, choose a language and validate with the "Enter" key or click "Go"
Under the login pad, choose 'Create a new login'
It takes you to the login creation screen. Follow the steps carefully.
You are free to choose your own login name and use your own email address. You can use the same login and password as your ICN account so you will remember them for your next connection.
A verification code will be sent to activate your account, either by email or by SMS.
Once all the steps are completed, save your language, location and time zone settings.
Write down your user name, the email address you used and your password so you can reuse them next time.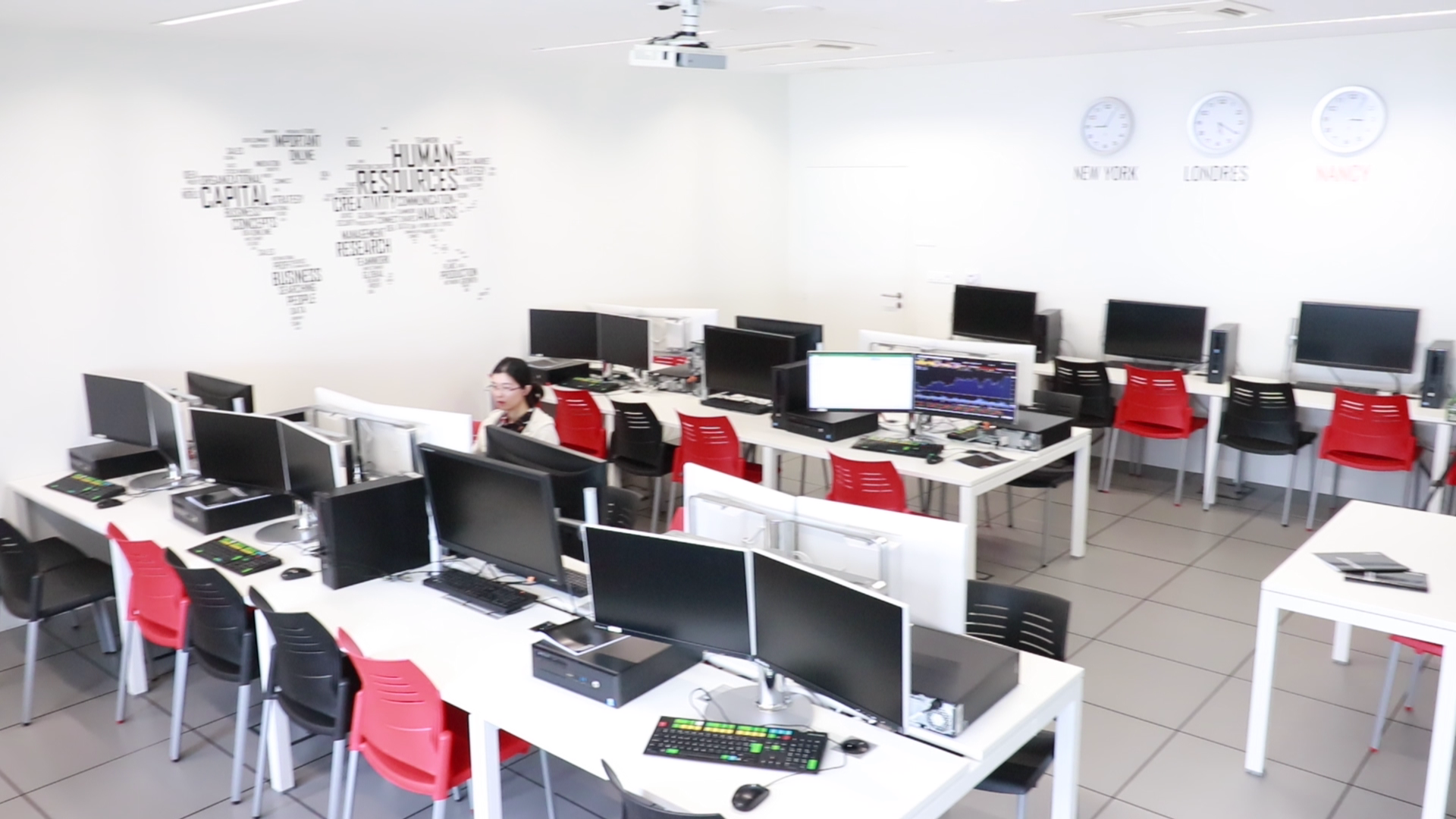 How to access Bloomberg ?
Bloomberg is available in a dedicated room only, on dedicated terminals.
The Trading Room is the 032 room of the Nancy ARTEM campus and has 10 Bloomberg computers.
In Berlin, one terminal offers access to Bloomberg in the K'Hub.
Access to the Trading Room
The Trading Room is open at the same hours as the Nancy ARTEM campus.
To obtain the access pass, you have to leave your student card to the IT department right accross the 032 room, office 020.