K'Hub Station A Nancy
08:00 - 22:00
Artem library
8.30 - 21.00
K'Hub Berlin
08:00 - 19:30
K'Hub Paris
09:00 - 17:00
Useful information (Journal ranking, calls..)
Item request has been placed!
×
Item request cannot be made.
×

Processing Request

L'ABS Academic Journal Guide est un guide concernant la gamme et la qualité des revues dans lesquelles des universités de commerce et gestion publient leurs recherches. Son objectif est de donner aux chercheurs débutants et confirmés une plus grande clarté quant aux revues à privilégier et où les meilleurs travaux dans leur domaine ont tendance à être regroupés.
The ABS Academic Journal Guide is a guide to the range and quality of journals in which business and management academics publish their research. Its purpose is to provide both emerging and established scholars greater clarity as to which journals to aim for, and where the best work in their field tends to be clustered.
---

Le classement des revues par le Collège Scientifique de la FNEGE s'appuie sur des critères communs d'évaluation des revues, partagés par les associations scientifiques. Cette liste a vocation à servir de référence pour les chercheurs, les laboratoires et plus largement pour l'ensemble des institutions d'enseignement et de recherche en gestion.
The ranking of journals by the FNEGE Scientific College is based on common criteria for evaluating journals, shared by scientific associations. This list is intended to serve as a reference for researchers, laboratories and more broadly for all management teaching and research institutions.
---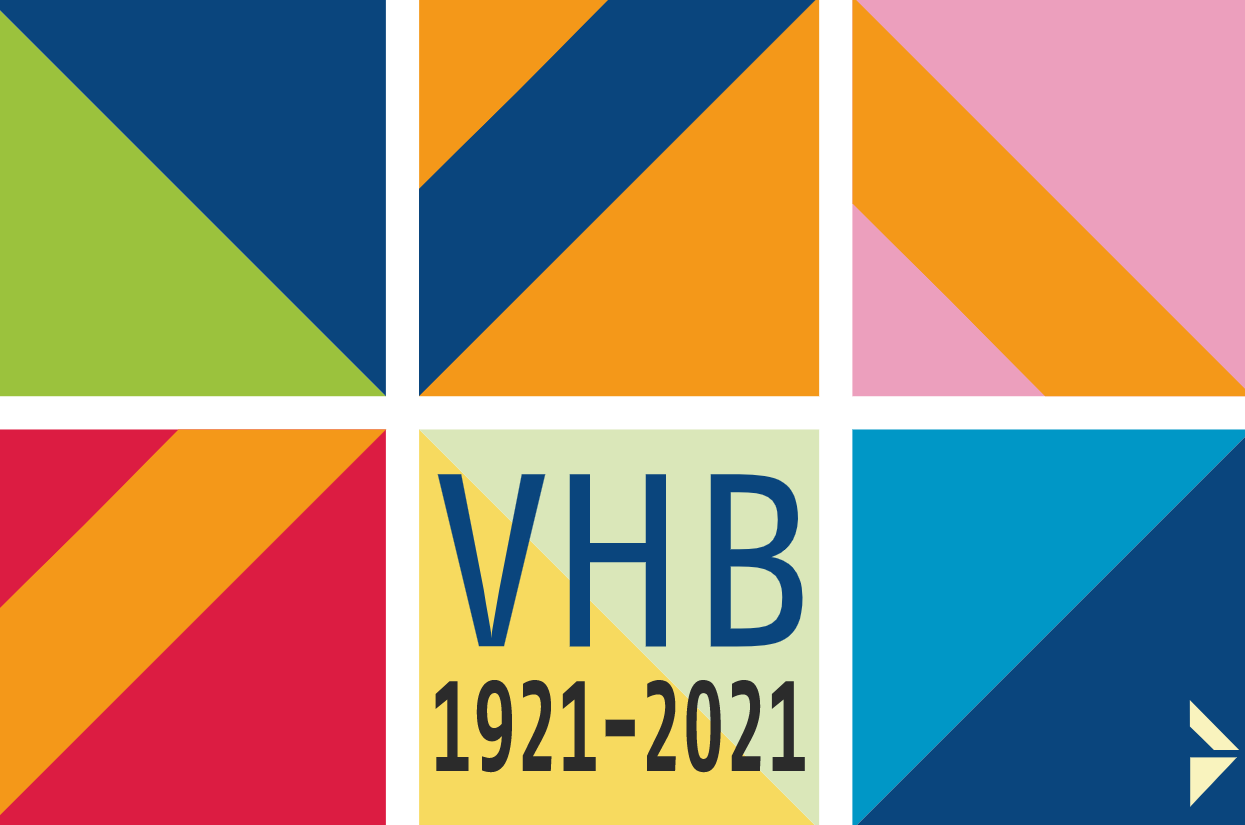 The German Academic Association of Business Research (VHB) aims at the development of business research and business studies as a relevant, internationally oriented and forward-looking academic discipline at universities. Its main objective is to foster research and education. Another major aim is to provide a platform for communication and collaboration among its more than 2.600 members, as well as for practitioners and domestic or foreign institutions with similar objectives. Founded in 1921, the VHB is the leading scientific association for business studies in the German-speaking world
This list is intended to serve as a reference for researchers, laboratories and more broadly for all management teaching and research institutions.
---
Publications in these journals count towards the output requirements associated with each track in the same way as publications in journals on the FNEGE or ABS lists. (List currently being updated)
---
Le Financial Times (FT) est un quotidien économique et financier britanique, mais dont la majorité des lecteurs résident dans d'autres pays depuis 1998. Il est généralement considéré comme le quotidien économique de référence en Europe. Le Financial Times aurait environ 1,6 million de lecteurs.
The Financial Times (FT) is a British economic and financial daily newspaper, but the majority of its readers have resided in other countries since 1998. It is generally considered to be the leading economic daily newspaper in Europe. The Financial Times is estimated to have about 1.6 million readers.
You can find here the calls for articles in peer-reviewed journals which are now collected and managed by ICN Library services.
---
Appel à projets Bilatéral Franco-Allemand en intelligence artificielle / German-French join call for proposals on Artificial Intelligence
Deadline : September 22, 2022, 13:00 CET
---
Le Prix Interrégional de la Science est destiné à mettre à l'honneur la coopération scientifique dans la Grande Région. Le prix est attribué à des réseaux de chercheurs ayant travaillé ensemble pour un projet finalisé au moins bilatéralement, de préférence multilatéralement, sur un thème d'intérêt transfrontalier dans le cadre de la Grande Région.
Clôture : 15 septembre 2022
---
Le contenu du futur programme de coopération Interreg Grande Région (2021-2027) a été validé le 24 mars dernier :
Si vous avez déjà une idée que vous souhaitez développer, un formulaire idée de projets est mis à votre disposition. Il permettra d'avoir un premier échange avec le Point de contact sur les objectifs du projet, le partenariat qui pourrait être impliqué, le(s) domaine(s) couvert(s) par la mise en œuvre du projet, ainsi que l'impact positif et durable visé pour le territoire transfrontalier de la Grande Région et ses citoyens.
---
ANR : projet générique 2022
Romain Pierronnet (CEREFIGE-ICN) est à votre écoute pour vous orienter parmi les options que propose l'appel 2022 et vous aider à élaborer votre pré-proposition.
---
Horizon Europe Info Days - September
---
Appel à projet international - ANR / Plateforme Transatlantique T-AP
---
Région Grand Est
La Région Grand Est souhaite amplifier les passerelles entre la recherche académique et les entreprises en créant un environnement de recherche de haut niveau. Pusieurs dispositifs de soutien à la recherche sont destinés aux laboratoires universitaires. En tant que membres titulaires vous pouvez participer à des projets portés conjointement.
Dispositif de soutien aux chaires industrielles  - Les demandes sont instruites au fil de l'eau.
---
ERASMUS + 
---
Internal seed funding
Second seed funding call – deadline February 26, 2021 - cf mail Estelle (1st Feb)
---
Université franco-allemande (UFA) : Manifestations scientifiques pour jeunes chercheurs (Ateliers de recherche, Écoles d'été)
L'UFA soutient l'organisation de manifestations franco-allemandes destinées aux jeunes chercheurs et jeunes chercheuses (doctorants et/ou post-docs) afin de favoriser la mise en réseau des chercheurs et le dialogue scientifique franco-allemand. La durée de la manifestation peut s'étendre de 2 jours minimum à 4 semaines maximum.
L'appel à projets s'adresse aux établissements d'enseignement supérieur français et allemand ainsi qu'aux organismes de recherche et est ouvert à toutes les disciplines. L'implication d'un pays tiers est envisagée positivement.
Appel à projets blanc
Appel à projets (dates limites de dépôt de demandes : 15/03/2021, 15/06/2021 et 15/10/2021)
Appel à projets consacré à l'intelligence artificielle et à ses enjeux en Europe
Appel à projets (dates limites de dépôt de demandes : 15/03/2021, 15/06/2021 et 15/10/2021)
Appel à projets consacré au changement climatique et au développement durable
Appel à projets (dates limites de dépôt de demandes : 15/03/2021, 15/06/2021 et 15/10/2021)
Le prochain appel à projets pour le financement de manifestations scientifiques pour jeunes chercheurs sera publié probablement en janvier 2022.
---
ANR | "Résilience Covid-19" call, aims to collect urgent research-project proposals, the results of which should be able to support decision making in the health field and contribute to managing and controlling the epidemic and its effects over the next 12 months. Multidisciplinary approaches are recommended for this call. The call features three main lines, including economic and organizational impacts on the various activity sectors and international relations.
Submission deadline : March 2, 2021
---
Joint CALL: JTC2021 - SSH Research in rare Diseases - European Joint Programme on Rare Diseases 2021  | ANR has launched a call for research projects in Social Sciences and Humanities aimed at improving health-care implementation and everyday lives of people living with a rare disease.
Transnational research proposals, involving at least three independent entities from three different countries, must cover at least one of the relevant areas (e.g. Economic Impact of Rare diseases; e-Health in rare diseases: Use of innovative technology systems for care practices in health and social services).
Projects are to be filled in 2 stages.
Pre-proposal submission deadline: February 16, 2021
Stage 2: June 16, 2021.
---
Appel à projets franco-allemand en sciences humaines et sociales - FRAL 2021
L'Agence nationale de la recherche et la Deutsche Forschungsgemeinschaft lancent la 15e édition de l'appel à projets (AAP) franco-allemand en sciences humaines et sociales. Cet appel à projets est ouvert à toutes les disciplines des sciences humaines et sociales. Il est destiné à soutenir des projets proposés conjointement par des équipes françaises et allemandes. D'un point de vue thématique, les projets de recherche communs ne sont pas tenus de concerner des objets et/ou des terrains franco-allemands.
Détails de l'appel à projets : Appel à projets franco-allemand en sciences humaines et sociales - FRAL 2021 - 2021 | ANR
Date d'ouverture: 15 décembre 2020
Date de clôture : 11 mars 2021 à 13h (CET)
---
Thomas Jefferson Fund
Ce programme, créé par l'Ambassade de France aux Etats-Unis et la fondation FACE, vise à encourager et soutenir la collaboration des jeunes chercheurs français et américains les plus prometteurs, et à promouvoir les projets innovants de recherche conjointe en vue de relever les grands défis du XXIème siècle. Le Thomas Jefferson Fund encourage la participation de chercheurs et chercheuses originaires de groupes sous-représentés.
Détails de l'appel à projets : http://face-foundation.org/thomasjefferson-fund/
Date limite de dépôt des candidatures: 24 Février 2021
Created by the Embassy of France in the United States and the FACE Foundation, the Thomas Jefferson Fund supports cooperation among the most promising young French and American researchers, and foster forward-looking collaborative research that addresses the most pressing global challenges. The Thomas Jefferson Fund encourages the participation of underrepresented researchers.2
More information and apply here: http://face-foundation.org/thomas-jeffersonfund
Deadline: February 24, 2021
---
Calendrier des appels à projets en Sciences Humaines et Sociales
Appels nationaux : http://www.aap-rechercheshs.fr/contenu.php?page=calendrier
Appels internationaux : https://fundit.fr/fr/calls?f%5b0%5d=mobility_calls:22
---
ACIEK conference 2021
Submission deadline for full paper : February 1st (12:00 UTC+2)
https://www.aciek-academy.com/aciek-conference-2021/submissions
---
Online 37th EGOS Colloquium 2021
Call for short papers:
https://www.egosnet.org/jart/prj3/egos/data/uploads/2021/EGOS%20Colloquium%202021_Flyer_CfPs.pdf
Deadline: Tuesday, January 12, 2021, 23:59:59 CET [Central European Time]
---
ANR Agence Nationale de la recherche
Le Plan d'action 2021 décrit les actions et les appels à projets proposés par l'Agence nationale de la recherche (ANR) pour l'année à venir donnant ainsi, à toutes les communautés scientifiques et à tous les acteurs publics ou privés impliqués dans la recherche française, une visibilité générale de son offre de financement. Il intègre les orientations prioritaires de recherche de notre pays et tient également compte des contributions des cinq Alliances nationales de recherche, du CNRS, de la Conférence des Présidents d'Université (CPU), et des orientations et priorités du MESRI. Il permet d'exprimer les efforts de recherche menés par la France pour accompagner notre société face aux grands enjeux auxquels elle est confrontée, en lien avec les « Societal Challenges » de « Horizon 2020 pour l'Europe », ou les « Objectifs de développement durable » (ODD) des Nations Unies.
Document complet (31 pages) : ANR – Plan d'action 2021
---
CAMPUS FRANCE
Focus on PHC (Partenariats Hubert Curien)
---
INTERREG
INTERREG VI : plan 2021-27 still in progress
---
Région Grand Est
Appel à candidatures : Soutien interrégional à la recherche
---
CNRS - Direction de l'Europe de la Recherche
Website gathering European calls and international cooperation calls
---